'Twas a long time ago, longer now than it seems
In a place that perhaps you've seen in your dreams.
For the story that you are about to be told
Began with the holiday worlds of old.

Now, you've probably wondered where holidays come from.
If you haven't, I'd say it's time you begun. . .
Okay, maybe it's not time to wonder where holidays come from, but it is time to get into the Halloween spirit! October 1st is on Sunday and I didn't want to miss out on an opportunity to share a festive fall outfit that can be worn the first week of October and throughout the month!
Just so you know: This post contains affiliate links and I may get a commission if you use them.
The nod to Halloween in this outfit is clearly given in the black lace crystal skull sweatshirt. I got this a few years ago from Express and while it's statement-making throughout the year, I tend to style outfits around it specifically during October.
You may recognize the black tassel earrings pictured above. I've posted about them before here and here. With all the sparkle on the shirt and in the necklace, I thought it would be best to pick dramatic earrings that don't shine and therefore won't steal the show from the real focal point here: the skull!
Adding to the dark, yet chic vibe of this ensemble, I thought this deep red lipstick and black nail polish would compliment this outfit divinely. The long-lasting matte lipstick is Kat Von D Everlasting Liquid Lipstick in Nosferatu. One of my favorite reds! It's a deep brick red that quickly dries matte and lasts for hours.
The black polish is Sally Hansen Insta-Dri Nail Color in Black to Black
. I love Sally Hansen's Insta-Dri nail polishes because the wide applicator makes them easy to brush on. They also dry very quickly and the color lasts close to a week before chipping.
I get so much use out of these girlfriend jeans. They're form-fitting at the top with a relaxed fit through the leg. They have a capri length and distressing at the knees. The shorter length and rips at the knees are the aspects of these jeans that make them such a good option for Fall.
These black booties with a moderate heel and buckle detail are very versatile. While completing this look, they also look SO good when worn with dresses and tights OR leggings and an over-sized sweater. Hmm, I think I'll give you examples of those ideas in some upcoming fashion posts!
Just look at this skull! I love it! Not only is the skull made of lace, but the eyes and nose are also full of smoky crystals. While the crystals are 3-Dimensional, the skull is not. The skull is printed onto the sweatshirt fabric.
The back of this sweatshirt holds a surprise! Instead of continuing the cream-colored fabric that is throughout the sweatshirt onto the back of the sweatshirt, the back is made of completely sheer black lace. If it's a warmer Fall day, you can wear a tank under this shirt or even just a crop top or bralette. If it's on the chillier side, layer this sweatshirt over a form-fitting long sleeve shirt.
---
Each Piece in this Cute Fall Outfit:
Smoky Crystal Necklace – Gift (I don't know where it was purchased.)
Black Tassel Earrings – Ambiance San Francisco
Black Lace and Crystal Skull Sweatshirt – Express
Girlfriend Jeans – Gap
Booties – Express
Brick Red Lipstick – Kat Von D Everlasting Liquid Lipstick in Nosferatu
Black Quick Drying Nail Color – Sally Hansen Insta-Dri Nail Color in Black To Black
---
FYI, the quote at the beginning of this post is from one of my favorites, "The Nightmare Before Christmas." 🙂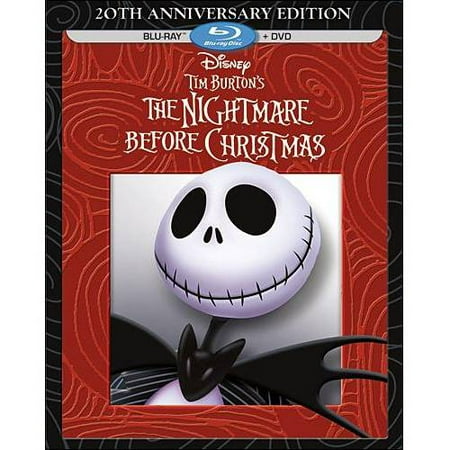 Thanks for reading! Before you go, please let me know your thoughts on this outfit in the comments!
Bay Area Beauty Blogger