I originally went for the Lime Crime Venus Eyeshadow Palette because of the combination of muted and shimmering browns, reds, ivory, pink, and orange. The browns and reds are rusted, giving you shades you didn't normally find in an eyeshadow palette, until recently. I've continued using this palette because of the pigmentation and performance of the eyeshadow shades included. Here it is, my Lime Crime Venus Eyeshadow Palette review.
BTW, this post may contain affiliate links. If you make any purchases after clicking these links I may receive a commission. Shopping these links is a great & easy way to support my blog at no extra cost to you!
What it does: Inspires you to create your own masterpiece! Reinvigorates your eyeshadow routine by introducing rusty browns and rustic reds to your arsenal. Create a wide range of grunge-meets-renaissance modern looks, from a daytime wash of color to a night-on-the-town smoky eye. What it won't do: Fade or fall out. Make you look the same as everyone else.

-from bloomingdales.com
---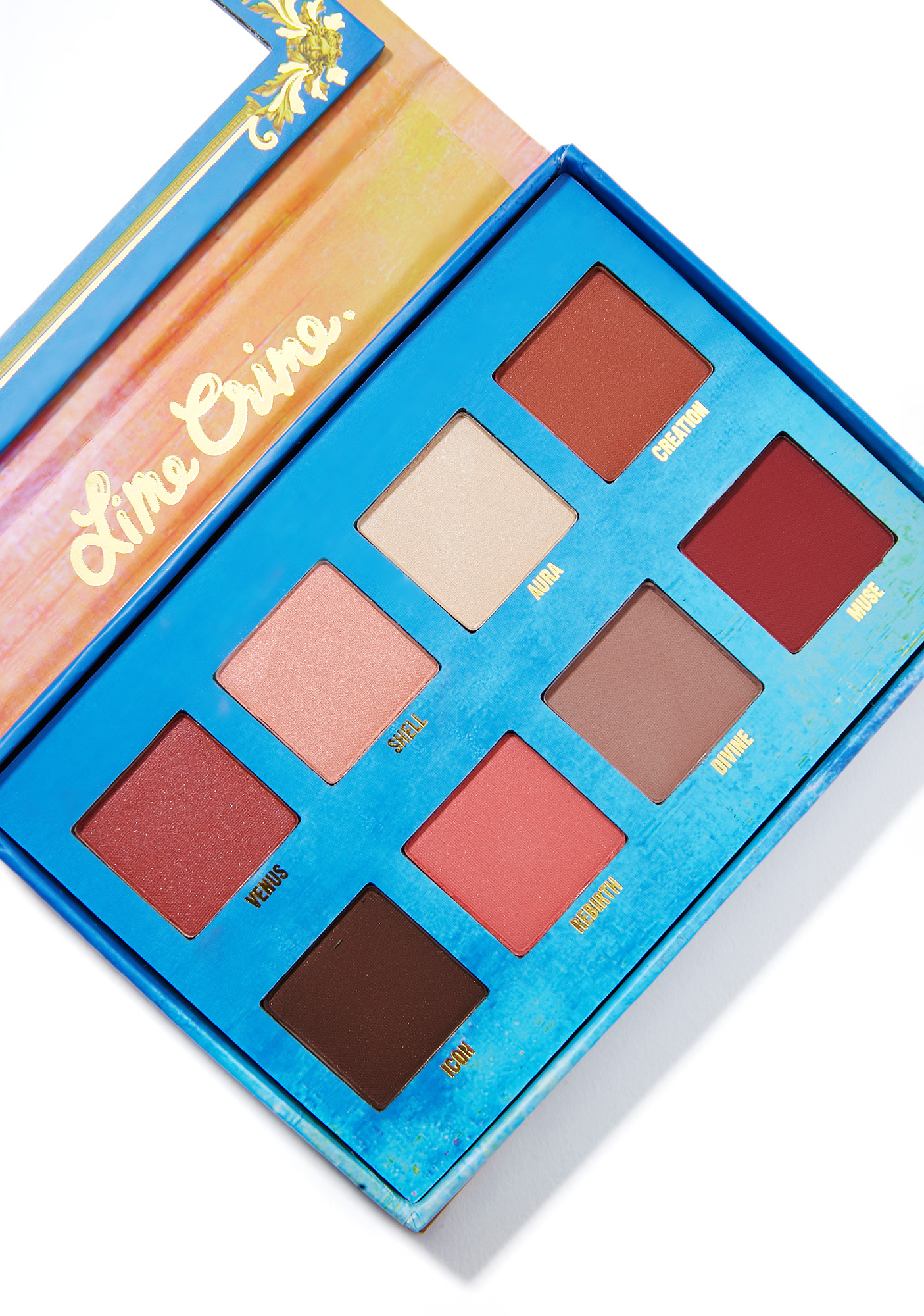 The Lime Crime Venus Eyeshadow Palette
I purchased the Lime Crime Venus Eyeshadow Palette from Amazon.com for $38.00.
In this palette you'll find: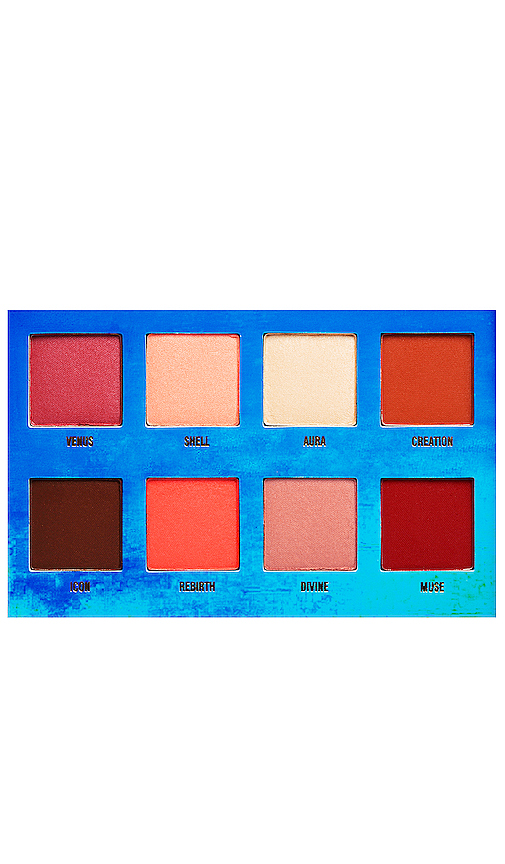 VENUS: The color of bruised fruit (velvet matte)
SHELL: Opalescent shell-pink (glow)
AURA: Golden ivory (glow)
CREATION: Rust brown (matte)
ICON: Dirt brown (matte pearl)
REBIRTH: The color of an over-ripe nectarine (matte)
DIVINE: Dusty stone (matte)
MUSE: Deep burgundy red (matte)
Performance of the Venus Palette
The 8 cruelty-free and vegan shades presented in this palette give you the option of creating opalescent daytime looks or dark and grungy nighttime smokiness. The wash of color these eyeshadows easily allow you to apply to your lids is heavily pigmented, and I've found it to stay that way all day long. That's especially impressive to me because I have oily lids. These shades require lots of blending, but they do blend together beautifully, giving you the opportunity to create gorgeous eye makeup looks.
The shades Venus, Rebirth, and Muse are stunning, but after several months of owning this palette, I find that I use Aura, Shell, and Divine the most. I use Aura to create an eyeshadow base over my entire eyelid and also to highlight my brow bone and the inner corners of my eyes. Shell is the shade I use to highlight my brow bone and the inner corners of my eyes when I want a warmer or more colorful highlight. Divine is the shade I often use over my entire eyelid or in the crease of my eyelid.
The Classic-Meets-Modern Packaging
The box that this palette is housed in is very sturdy. I find the colors used and metallic gold accents to be pleasing to the eye. The addition of the picture of Venus from The Birth of Venus painting is just perfection. I'm always drawn to designs that are classic-meets-modern, like this one.a
A Lime Crime Venus Eyeshadow Palette Look
To create this look, I used Shell over my entire eyelid, up to my brow bone.
Rebirth is brushed on my eyelid and Venus is blended in my crease. I also used Venus on the inner corners of my eyes and along my lower lash line.
Aura is applied on my bottom lash line, under the white eyeliner that I used toward the middle of my eye.
Bottom Line: I love and recommend this palette because of the rusted shades, how gorgeous they look together, and how long they last. I also love that this palette is cruelty-free and vegan. The price isn't too bad either!
Do you have or would you like to get this palette?
Thank you for reading, liking, and sharing my Lime Crime Venus Eyeshadow Palette Review!